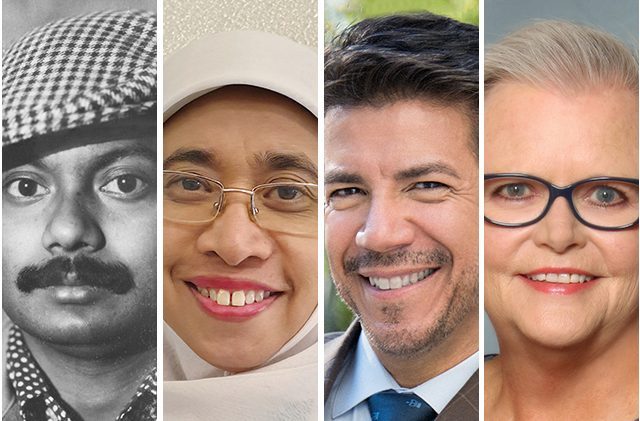 Reported through the official website Master of Government Affairs and Administration Universitas Muhammadiyah Yogyakarta (UMY), providing kindness and broad benefits is a noble mission one can do. This is the reason for Rahmawati Husein, MCP, Ph.D, lecturer in Government of  UMY to contribute as much as possible to the community. Recently the lecturer who was also listed as the Deputy Chair of the Muhammadiyah Disaster Management Center (MDMC) received an award from his alma mater, Texas A&M University.
Rahmawati is one of 6 alumni who received awards based on leadership and humanitarian aspects as 2019 Outstanding Alumni from thousands of other alumni. Responding to this, Rahmawati said that the award was received with gratitude. "This is an honor as an alumni, because first what I did was recognized and appreciated by the university where I studied. Then secondly, this is a statement that anyone who achieves can be an inspiration, even by foreign students at American universities, "he said when interviewed by the Public Relations and Protocol Bureau team on Saturday (27/7) on the sidelines of his activities as a keynote speaker in a public lecture ' Disruptive Innovation in the Transportation Sector in Indonesia, Philippines, and Taiwan '.
Rahmawati said that this award was not only for her personally, but also for UMY. "As a place where I teach, research and serve the community, I also present this award to UMY, who has given permission to develop myself and my career. In accordance with the mission of UMY to encourage and support the academic community to provide the widest possible benefit, both in the academic world and beyond, "he said.
The study he took in the field of Urban Regional Planning became the basis for contributing in the field of disaster mitigation. "At that time I took a concentration on environmental planning that focused on mitigation. This then I pour in my dissertation that discusses spatial planning for disaster mitigation in coastal areas. Besides that, while at Texas A&M University, I also took Hazard Certification to strengthen the mitigation insight. This is my provision to practice what I have learned so that I can intervene in building the community, "said Rahmawati, who is also currently a member of the United Nations Central Emergency Response Funds Advisory Group.
Then Rahmawati also advised the students to be more sensitive to the issues around them. "I want students to be active in activities outside the classroom to support knowledge, insight and abilities. Especially so that it is more sensitive to the reality in the environment, this can be done by organizing or other activities. Because these activities will also increase your ability, for example in teamworking, managing time also making decisions. And maybe you can find encouragement and ideals to be achieved through activities in the classroom, "he concluded.
The awarding as an outstanding alumni will be received by Rahmawati along with 5 other Texas A&M University alumni on November 14 in Texas, United States.